Denny & Linda Ellsworth-Moore 2020 Good Neighbors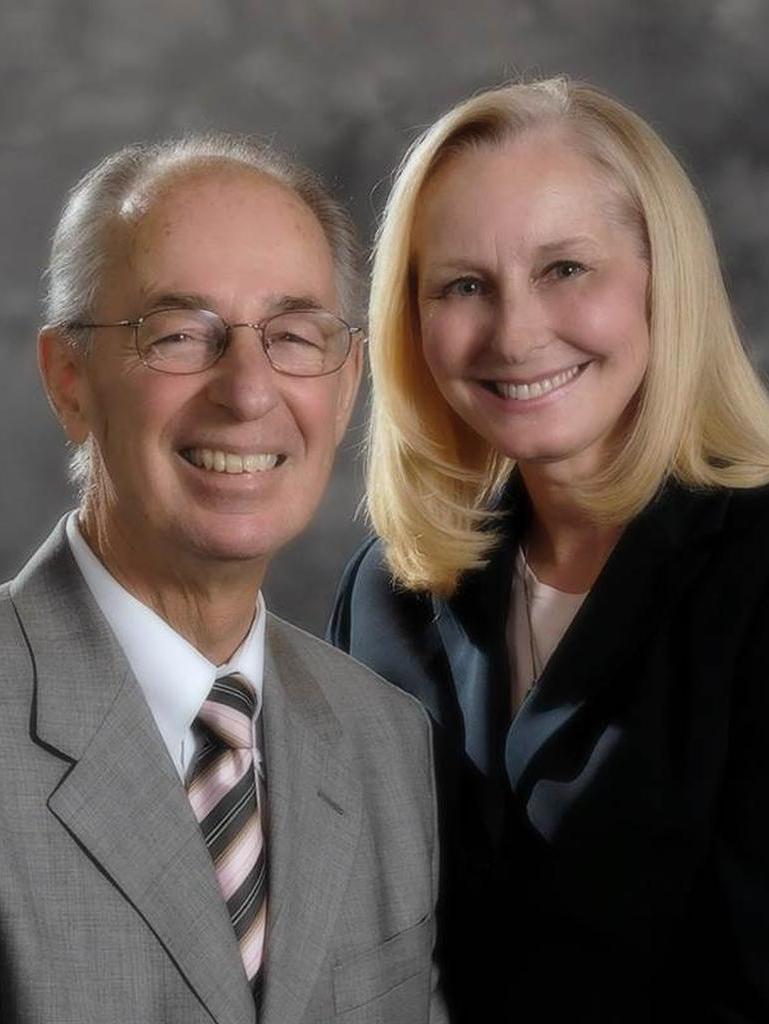 The Greater Lansing Association of REALTORS® named Denny Moore and Linda Ellsworth-Moore as its 2020 Good Neighbor Award recipients. The Moores, REALTORS® with Coldwell Banker Hubbell BriarWood, also received the award at the state level, and were recognized at the Michigan REALTORS® Virtual Real Estate Convention in October.
The National Association of REALTORS® Good Neighbor Awards recognize REALTORS® who have made an extraordinary impact on their community, or on the national or world stage, through volunteer work. Being recognized at the state level, the Moores received a $2,500 grant toward their affiliated charity, Child and Family Charities.
Through 6 divisions and 25 programs, Child and Family Charities offers a full-spectrum of support to more than 7,000 children, youth, and families each year in the mid-Michigan area. The primary mission is "to strengthen and support children, families, and individuals as they evolve and grow in a changing community."
Since 2004, the Moores have supported this nonprofit organization through direct donations and fundraisers. Their biggest initiative is an annual fundraiser and bike drive, Pins and Pedals.
Last year's event raised more than $14,500 and provided approximately 50 bikes to Gateway Youth Services and Angel House, both divisions of Child and Family Charities. Gateway Youth Services "helps youth ages 12 through 20 who lack safe, stable, and age-appropriately supervised housing," and Angel House is a "therapeutic mother/baby residential program for pregnant and parenting teen girls who are in foster care or are referred through the courts."
Over the last 16 years, the Moores' event committee has raised more than $100,000 for the charity and donated hundreds of bikes. Ellsworth-Moore says the bike drive is important because this simple gift makes a big impact on a child at any age.
"Some of these kids come to the organization with hardly anything of their own, so when they are gifted a bike it gives them ownership over something...it gives them some identity, and helps them build confidence," she said.
The committee, which started with only a couple of people, is now at 12 members. Numerous local businesses have stepped up to become sponsors, including the event's lead sponsor, Coldwell Banker Hubbell BriarWood. Ellsworth-Moore hopes more people will continue to get involved and that awareness of this amazing organization continues to grow.
"Every time we give to these children, we are helping to heal their hearts," she said. "We know this because we receive thank you notes from the kids each year, telling us how much those bikes and our support mean to them. Just a small act can really let them know that somebody cares."
The Moores are passionate about this cause, each volunteering at least 300 hours a year to help the organization. A couple of years ago we asked Ellsworth-Moore why giving back was so important to her.
"I think everybody should be doing something to make the world a better place," she said. "It's so important to reach out to our community's youth because they are our future. As REALTORS®, it's especially important for us to give back and be involved. We all need to play a part in strengthening the Lansing community."
For more inspiring stories of local REALTORS® making a difference in our community, follow the Greater Lansing Association of REALTORS® on Facebook.